Special CD Offer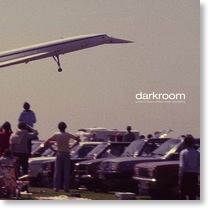 The band
Darkroom
is closely affiliated with Expert Sleepers, and they recently released a new album, "Some Of These Numbers Mean Something".
We're offering all Expert Sleepers users (past, present and near future) the opportunity to buy the CD at the massively discounted price of £4.99 (UK & EU)/£5.99 (rest of the world), including p&p. Those prices are UK pounds - the once-again strong dollar makes this particularly cheap for our USA-based customers.
Read more about the band and the album at the Darkroom site:
www.darkroomtheband.net
If you'd like to pay full price for the album (which of course would be fantastic for all concerned), go
here
or buy from your download retailer of choice (e.g.
iTunes
).
To take advantage of this limited-time offer, send payment via PayPal to payments@expert-sleepers.co.uk, including enough information for us to validate you as an Expert Sleepers customer (i.e. your serial number, order number, or the email address you used when purchasing) and of course your mailing address.
UPDATE: This offer has expired.